Updating Hello Retail module - Prestashop
Updating Hello Retail module - Prestashop
If you are using Hello Retail with your Prestashop platform, chances are you have installed the Hello Retail module that automates a lot of the setup and daily processes. As we encounter bugs or update the Hello Retail's services, the module will also be updated, and here we will show you how to perform an update.
Updating the module is simply a process of uninstalling the old version and install the new. To uninstall the old version, log in to your Prestashop account and navigate to Module -> Modules and Services where you will see a list of installed modules. Here you will find the Hello Retail module, but be aware that the name of the module is addwish business. Click Configure -> Uninstall to uninstall the module.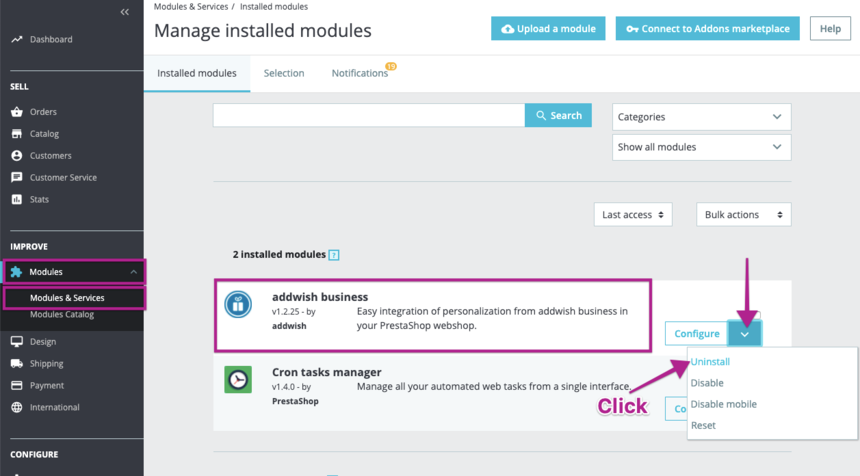 After the module is uninstalled, you install the new version as you would install it usually. We have a guide for that here.